MANAGING AIRBNB & HOMESTAY EASILY
Give Access, Not Keys
Give keyless entry to family, friends, housekeepers and others without worrying about lost or copied keys. Control and monitor your door from anywhere.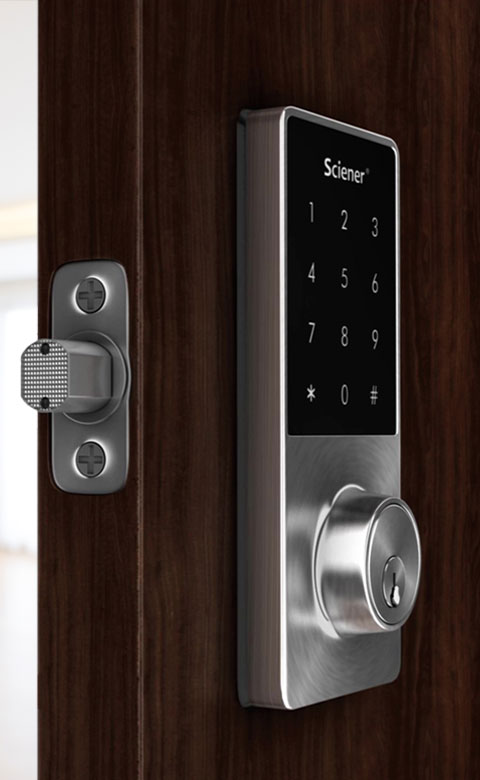 PEACE OF MIND WITH A SAFE PROPERTY
Be Sure It's Locked
Only Sciener M503 comes with Sciener Sensing and Auto-Lock technologies, so that your door will always be locked.
Mobile App Management
The users can easily add or delete permanent and temporary users
Real-Time Records
Records every entries of the users. Activity logs grant the Users to access real time data
Auto Lock System
Auto-lock feature enables to unlock for a specific period of time
Time Limited Passcodes
It enables the user to generate timed-passcode remotely without internet needed
Real-Time Battery Indicators
The Real-time battery indicator ensuring that your lock never dies on
Smartwatch Integration
Sciener Apps are also available for Apple Watch and Android Smartwatch