Product description
Leaving the house with the right set of mind, this is what Sciener can do for you. Welcome to the Smart Door Lock Era which features Bluetooth unlock. Say goodbye to keys with keyless entry where being smart is not an option is a must.
Sciener Smart Digital Door Lock S201 not only looks sleek and elegant but pack a bunch of features such as keyless entry, password numpad in case your mobile phone is running out of juice, multi-user key management, share keys with friends with an effective time limit and easily send keys to family that is dropping by for a visit but you are not around.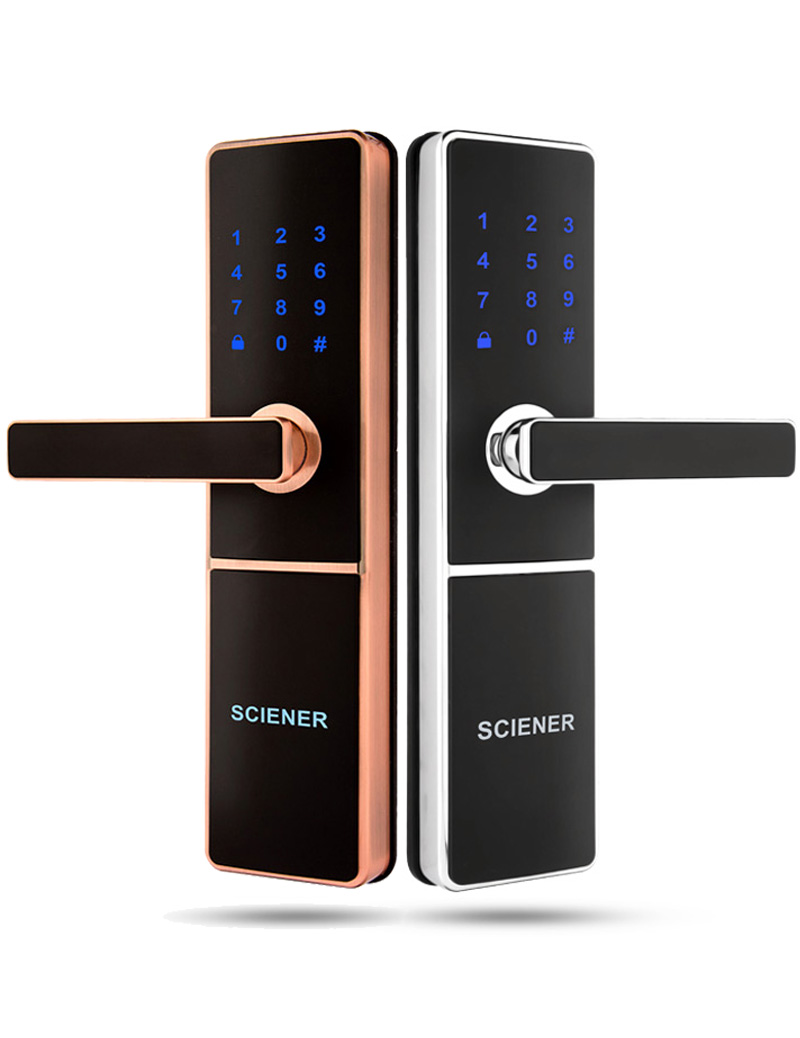 Product highlights
New Breakthroughs in Smart Lock Technology Controlled with Mobile Phones
Easy to manage users. You can deactivate they keys anywhere anytime. You can also share the keys to friends with an effective time limit!
With Sciener app, you can easily send keys to friends and family, making your life much easier
Check on the door open logs anywhere anytime, with detailed time records, allow you to control the door status with your mobile phone!
Mobile APP Locks Management
Distant-transfer Time-limited PIN

Bluetooth 4.0 Transfer Protocol